The Iselin family archive, Basel
Skimming and scanning – Task
There are 18 envelopes of different sizes in the bag. On the picture you see the titles written on the envelopes.
What different forms of sources are to be found in the bag? What are the contexts of their origin? Try to extrapolate how and why this material was put together and stored in the Iselin family archive. Also, try to establish what could be missing.
Drag and drop the numbers of the titles which are certainly or probably related to the voyage of the Maryland into the empty space next to the picture. You can find the numbers below the picture.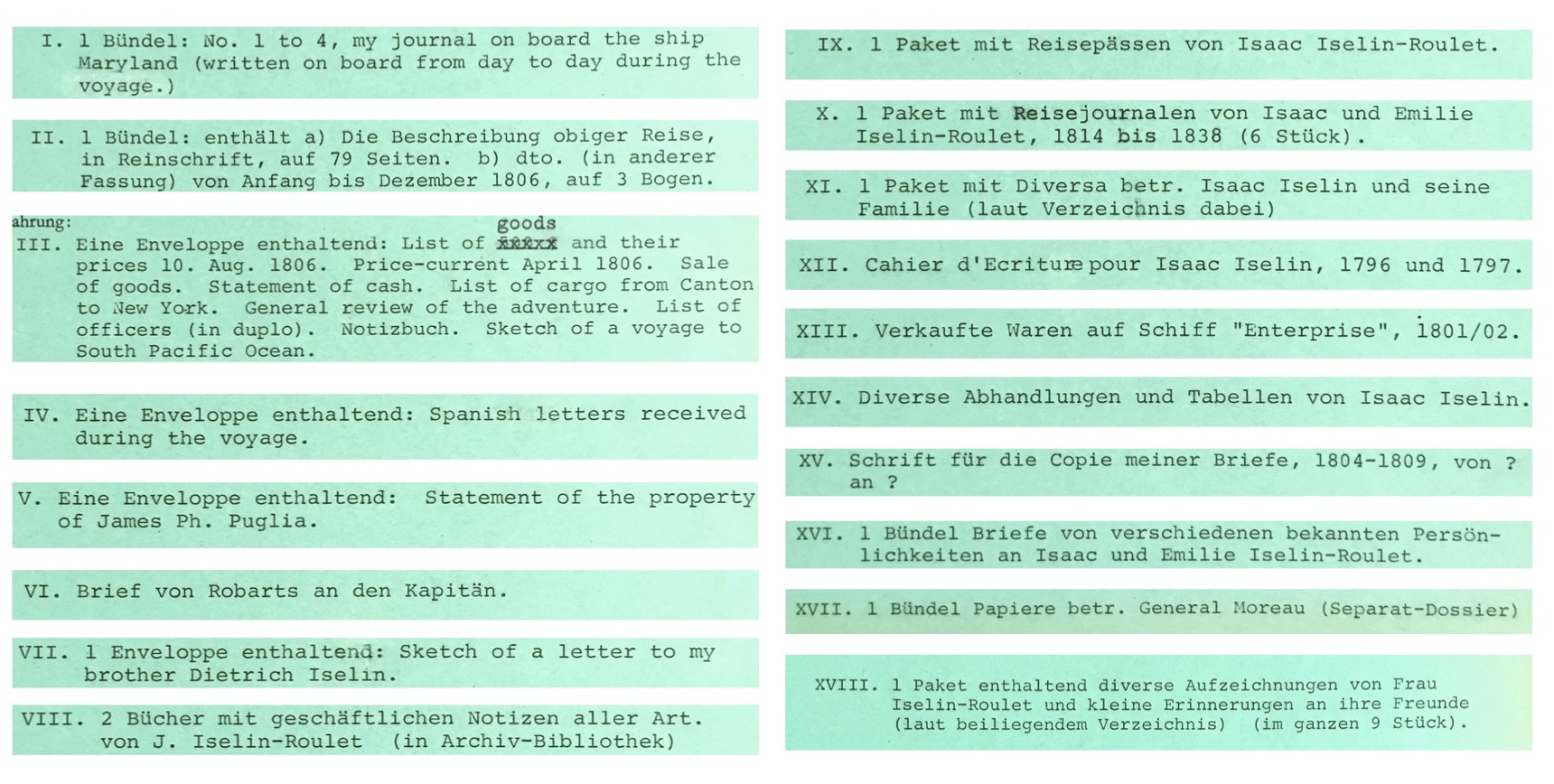 Relevant or probably relevant items
VIII
IV
III
XI
X
XVI
V
XIV
IX
II
XII
I
XIII
XV
XVIII
XVII
VI
VII